Confetti With the Brick Bats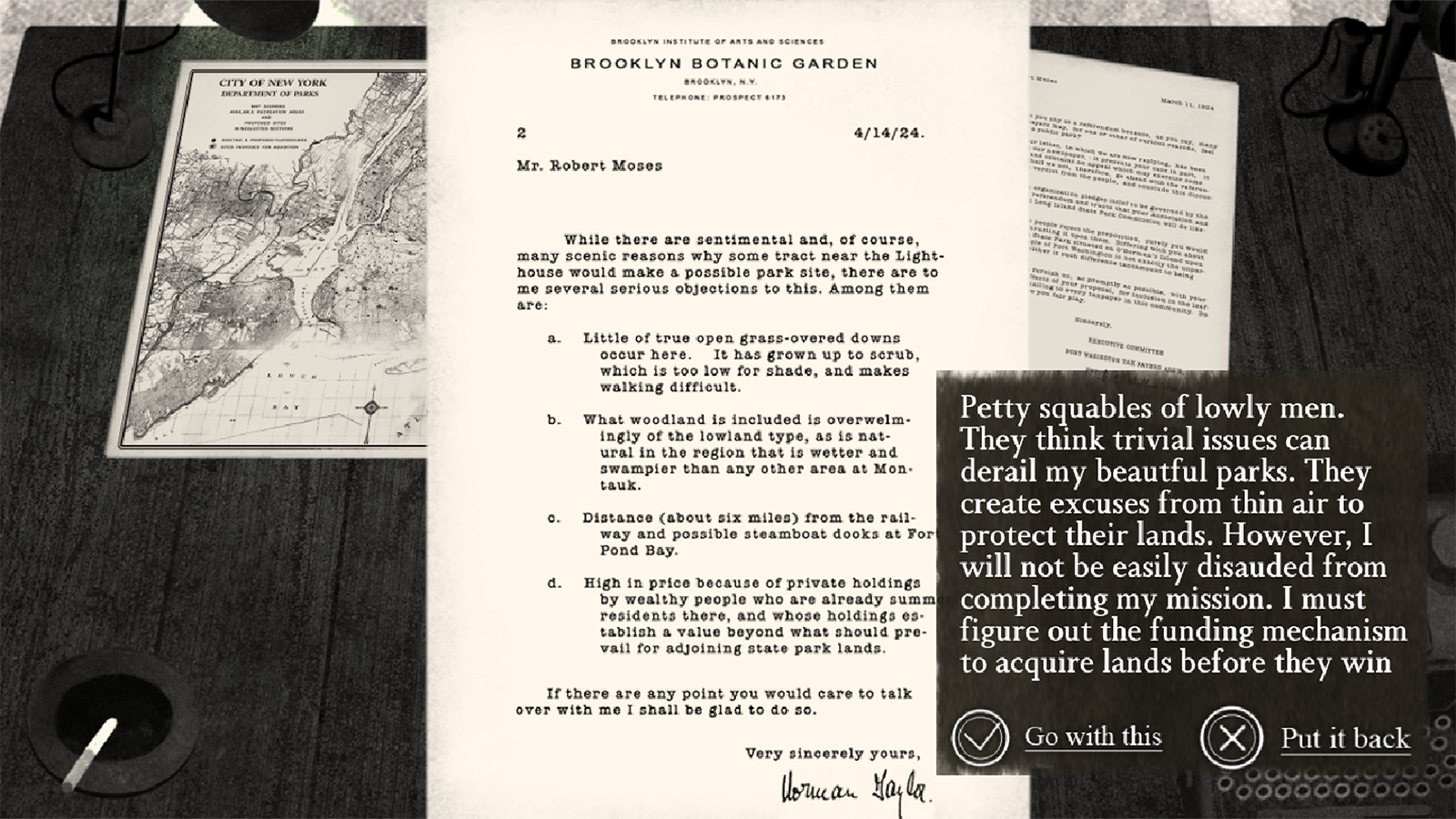 Co-created with Alexander King & Robert Heller.
Did Game Design, Art and Audio Design.
Released on itch.io.
This game is made for The Power Broker game design challenge, in the honor of the "master builder" Robert Moses.
In this game, player plays as young Moses in his daily office. Everyday, they need to read letters that were sent to them, find clues from the related materials, and react to the subject. Player will know the consequence from the news-paper of the following day, and depend on their choice, some of them might not be as successful as Robert Moses.
The inspiration of this game came from a comment from Robert Heller, a fan of the book The Power Broker, that instead of a genius architecture, Robert Moses is a expert player who knows how to trade power and achieve his goal. In order to capture this, we decided to focus on the decision making of power trading, and maybe capture a piece of his daily work life.
All the materials in this game are made from real documents that are preserved in New York Public Library and New-York Historical Society, with fine adjustments on contrast and re-type of the scripts. Some textures are made from a pencil painted rough paper.
Design Document: