Merchants of the Shifting Seas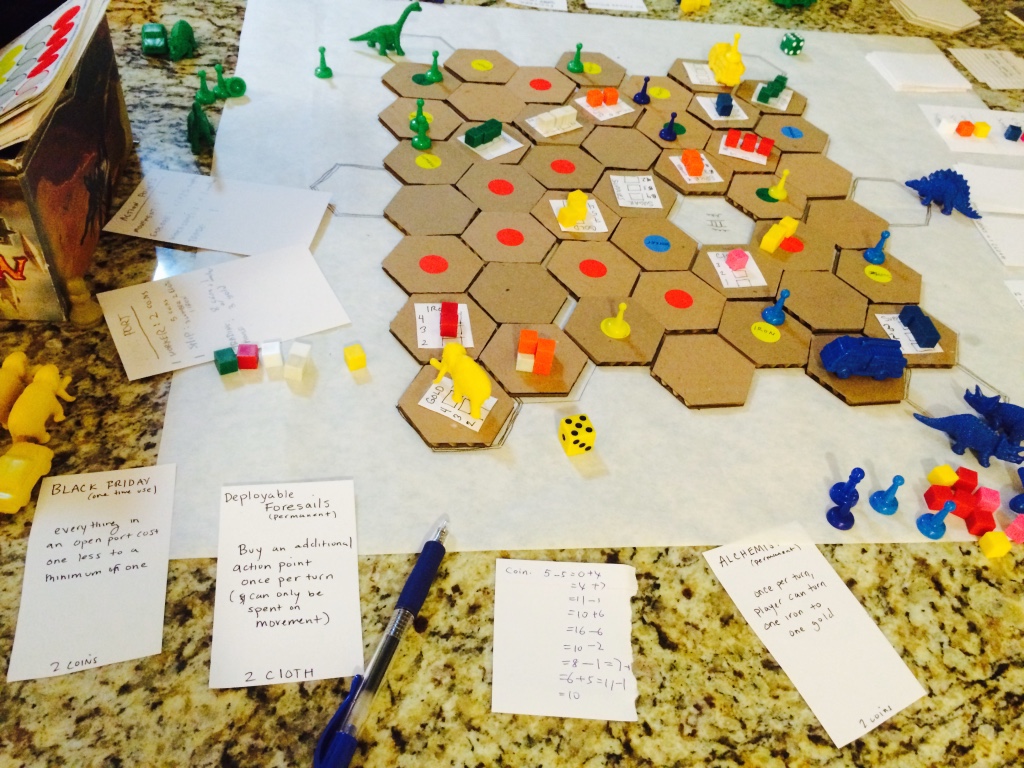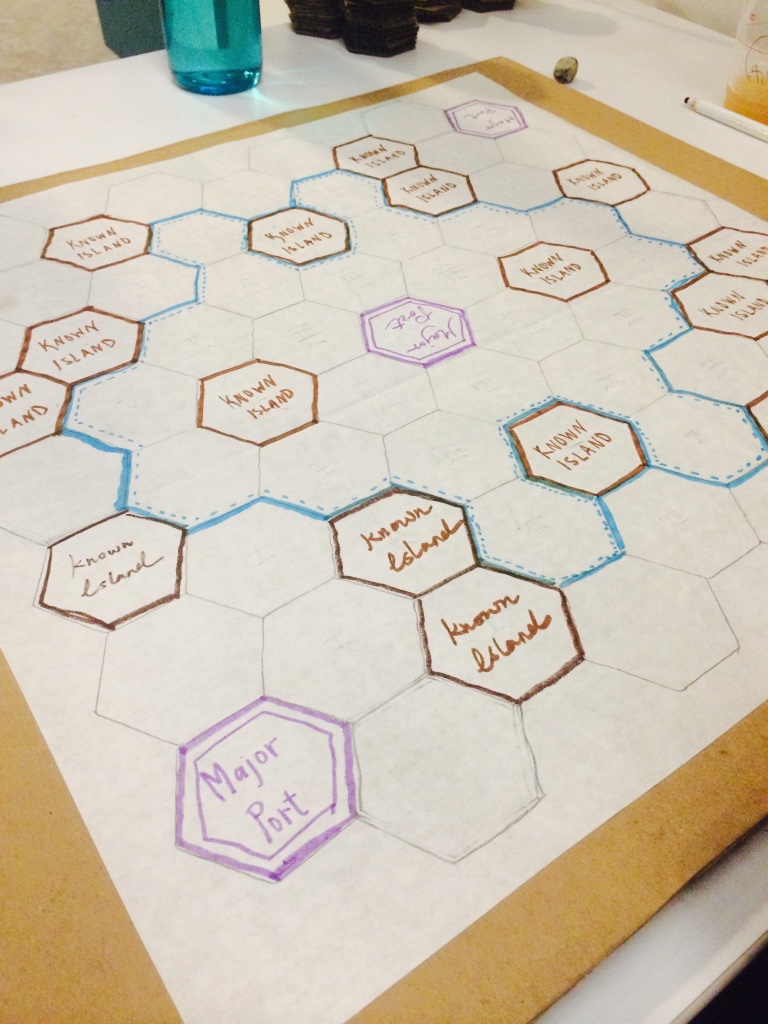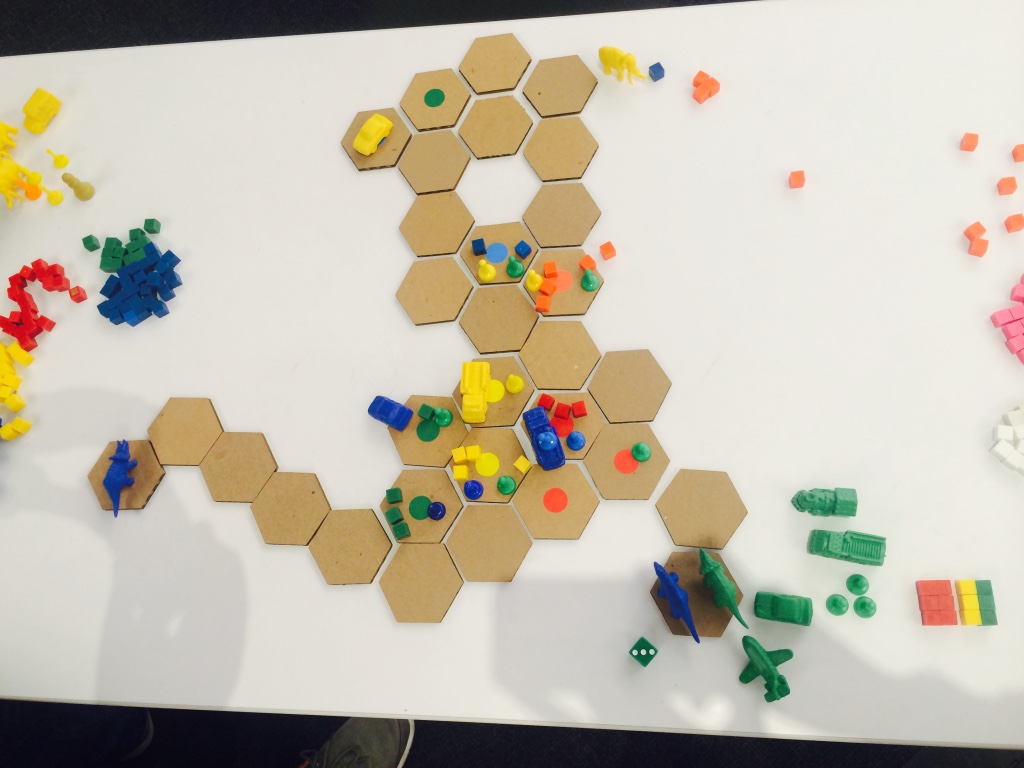 Co-created with : Alexander King and Michelle L Senteio.
Contributed on : Game Design, Visual Design, Fabrication.
Merchants of the Shifting Seas is a table-top game developed in four weeks. It's about exploration and resource management, the goal is to connect the resources to your home port. All parts of this game were made by hand, we laser cut the tiles, glue the map, and folded the box -- even the insert of it.
I also designed and made a box for it -- including the inserts:
A year after this project was done, I gave a lecture on how to make a box in NYU Game Center, Intro to Game Design (2016 fall):